THREE BILLY GOATS GRUFF
Tour Opens September, 2018
Call Bits N Pieces GIANT Puppet Theatre at
813-659-0659 for location and time.
Thursday, September 27, 2018
Greenville, MS
Tuesday & Wednesday, October 9-10, 2018
Hattiesburg, MS
Friday & Monday, October 12 & 15, 2018
Mobile, AL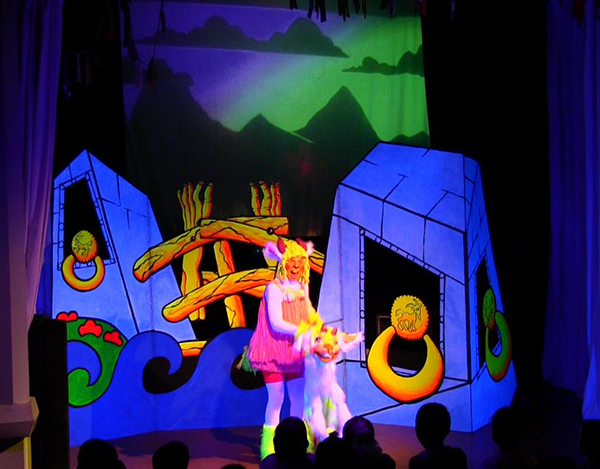 Thursday, October 18, 2018
Bowling Green, KY
Tuesday, October 23, 2018
Melbourne, FL
Thursday, October 25, 2018
Madison, FL
Thursday, November 1, 2018
Morganton, NC
Tuesday, November 6, 2018
Ashland, KY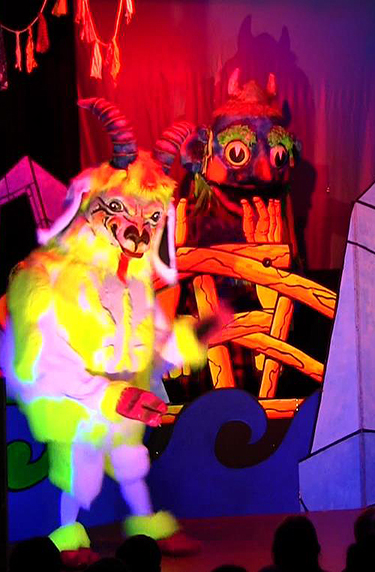 Thursday, November 15, 2018
West Palm Beach, FL
Tuesday-Friday, November 27-30, 2018
Ocala, FL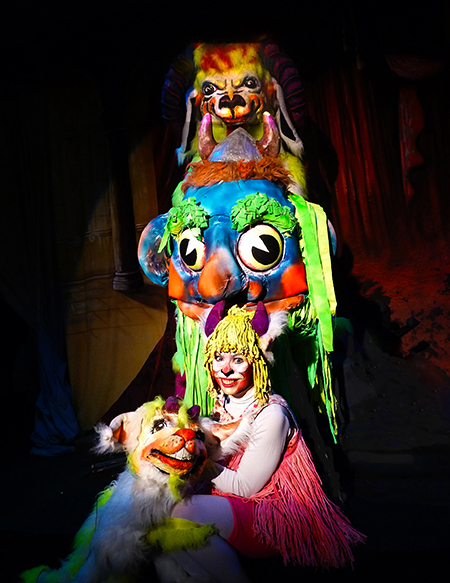 January 15- February 16, 2019
PuppetWorld Playhouse
Field Trips and Public Performances
Dover, FL   813-659-0659
Tues-Wed, February 19-20, 2019
Ft. Lauderdale, FL
Tuesday, March 5, 2019
Cartersville, GA
Thursday-Saturday, April 4-6, 2019
Galveston, TX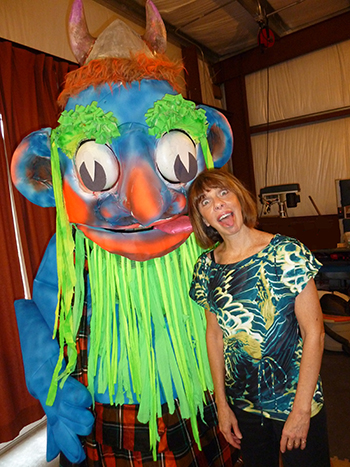 Wed-Fri, April 17-19, 2019
Blytheville, AR
Unspecified Dates, April, 2019
Arkansas
Mon-Tue, May 6-7, 2019
Huntingdon, TN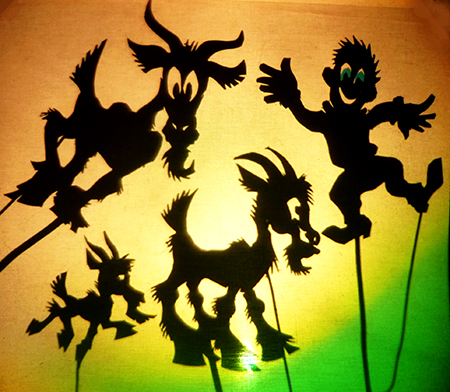 WANT THE LATEST ON WHERE WE'LL BE? Join our mailing list!
---
Presenters
Looking at your next season's bookings? Please call to hold a special date. Call Jerry at 813-659-0659 or email for info on booking for our 2018-19 season national tour. Already booked your date? Go to Presenter's page.
All Dates and Locations Subject to Change
Bits 'N Pieces Puppet Theatre gladly accepts additional engagements throughout the touring season. Most requests may be accommodated by linking with the existing schedule.
Please telephone your local arts agency, call our studios at 813-659-0659 or email us for the latest calendar information.