People of Bits 'N Pieces
Jerry Bickel
Executive Director, Producer, Artist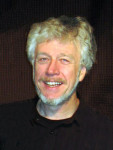 Jerry Bickel, founder of the Bits 'N Pieces Puppet Theatre in 1976, was the child who in 1959 dreamt of having his own puppet company.
In addition to his performance talents, Jerry writes the script and lyrics for each show. His work has appeared in national and international puppetry festivals and has been presented in three languages. Since 1978 he has created, written and produced 11 original giant puppet musicals based on adaptations of favorite children's tales and a dozen smaller works. He has developed 19 international cultural exchange projects.
Holli Rubin
Artistic Director, Master Puppet Builder, Actress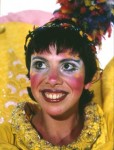 A graduate of the University of South Florida, Holli Rubin is the company's performer extraordinaire and master puppet builder. Since 1977, she has created puppets for 16 productions, including 52 giant puppets for 11 shows. In addition she is responsible for costumes, maintenance of repertoire, tour management, dance director, training and sponsor relations.  Holli develops and leads all Bits 'N Pieces arts-in-education programs presented on tour as well. She has taken the company on 12 international tours to Asia and Europe. In 1998 she was profiled in Off the Wall, an national, award-winning series about artists and their process. Holli is also the company's Arts-in-Education specialist. she develops and leads all Bits 'N Pieces' on-site arts-in-education workshops, programs and residencies presented on tour and at home in Tampa.
Our Board of Directors
Jerry Bickel
Betsy Isaac
Rhonda Nelson
Holli Rubin
Additional Thanks
Robert Anthony, Puppet Mechanics
Jerrod Bogard, Guest Artist
Ralph Brown, Bits 'N Pieces Logo
Pegg Callahan, Music Composer
Irwin Webb, Music Composer
Reginald Yates, Choreography
Rick Costello, Choreography
Bill DeLoach, Music Arranger & Midi Recorder
Ford Bond Studio, Production Photography
Gandy Studio, Bob Marshall, Photography
Patty Gray, Costuming
Kimie Radke, Japan Coordinator
Scott Hilley, Vocals
Theodore Hoffman, Music Composer
Steve Isaac, Web Consultant
John Lott, Technical Direction
Chuck Majewski, Graphic Artist
Sharon Reed, Puppet Mechanics
Elizabeth Paramore, Accounting
Mike & Myrna Rubin, Workshop Assistance
Terri Simons, Communications
Sandra and Randall Tucker, Costuming
Dan Wehr, Vocals
Kent White, Exhibition Photography