ON TOUR NOW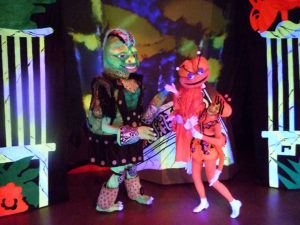 Aesop's Dinosaur Fable is a mammoth musical featuring nine-foot-tall, dancing, glow-in-the-dark puppets, live actress wee TryANTasaurus, and animated puppet projections.  Based on "The Ant and the Grasshopper," the Farmer Ant's Almanac predicts an ICE STORM blowing their way. Soon it's going to snow and snow and snow. Stage magic and imagination transform the classic story into a musical fable for today.
TOURING TO YOU SOON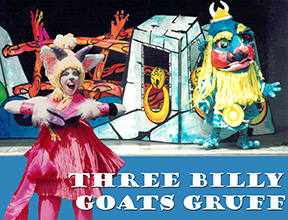 Bluff, Fluff and Tuff Gruff must cross a bridge guarded by a Bully Troll. They must cooperate, communicate and negotiate. Working together, we can succeed.
THIS SUMMER –  Puppet Camp, Workshops & Peter Rabbit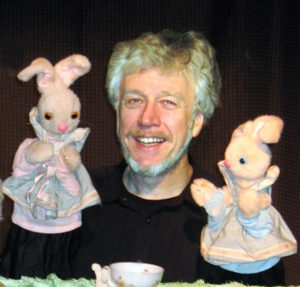 Performances  across Hillsborough County. PuppetCamp and Workshops at PuppetWorld Playhouse.